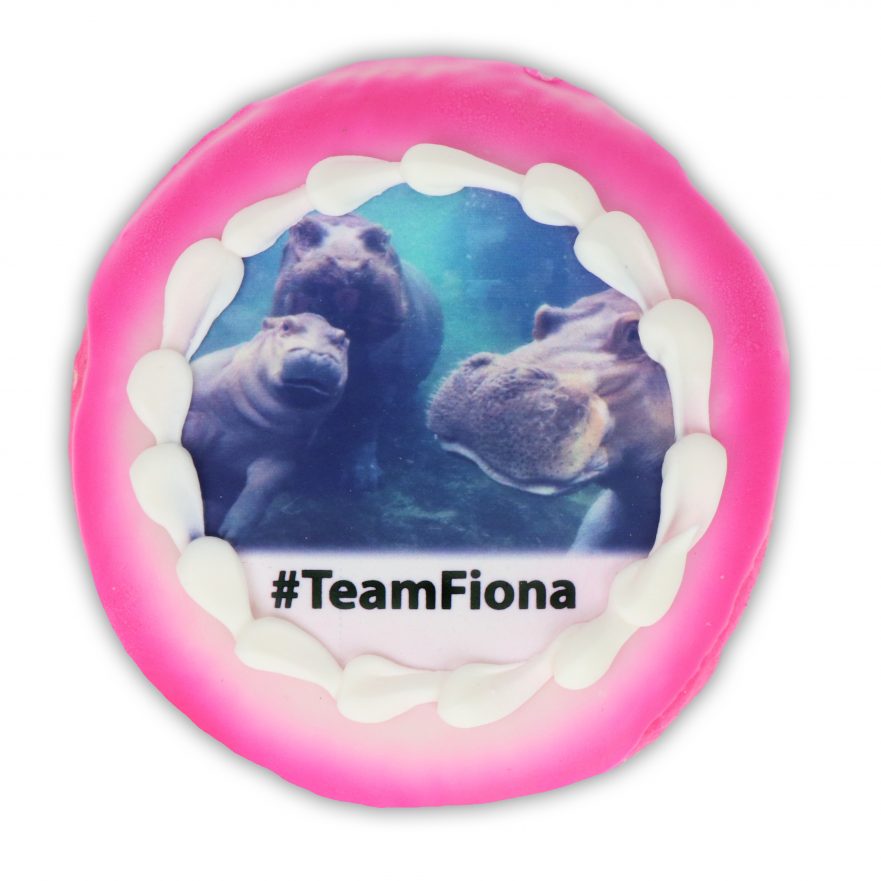 #TeamFiona- 8 pack
♫ WE ARE FAMILY ♫
Busken Bakery has launched our 3rd edition of the #TeamFiona cookies. These will feature the family reunion of Fiona along with her mom, Bibi, and her dad, Henry.
Support Fiona and the Cincinnati Zoo by ordering this 8-pack of Fiona cookies. $1 per cookie will be donated to the Cincinnati Zoo.
Due to high demand, please allow 7-14 days for shipment.