Want free sweets, coupons and other special rewards delivered right to your inbox!
Join the family and subscribe to our email list.
Busken Bakery is a full-line retail bakery with a goal of bringing fresh-baked joy into all of life's moments. From the happiest of birthdays to times when offering somebody a donut makes all the difference in the world – baking and making memories every day is what we do. And considering we've been doing it since 1928, we're not too shabby at it either. Enjoy.
Online Bakery
Order fresh-baked favorites as gifts for friends and clients, or send something delicious to yourself as a thank you for being the best you you can be.
Daily Baking Schedule
We understand most people don't plan their week around what we're baking. But then again, you're not most people.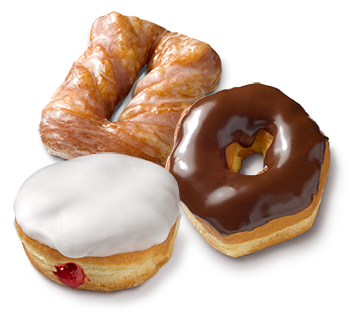 Celebrate National
Whatever Day
Specialty Cakes
Check out our Specialty Cakes – skillfully crafted by our award-winning decorators to make special moments memorable (or any moment special).
Baking Memories Since 1928
That's when Joe Busken Sr. and his lovely (and slightly flour-covered) wife Daisie started the dough ball rolling. After four generations, Busken Bakery continues to offer family-favorite cookies, amazing cakes, and classic donuts made with love, gratitude, and probably sweet cream butter. Lots and lots of butter.